Yamanote Line Share House Living
What is the Yamanote Line?
With Tokyo having a population of 13.9million people, it takes a lot of trains to get a lot of people to a lot of places!!
And with 158 lines, 48 operators and 2,210 station (and counting!) that's an awful lot of train track to get lost on!
But don't worry! The most popular line is the Yamanote Line (ya-ma-naw-te or やまのて), that`s the green one to you and me, and you are already down to just 30 stations.
It`s only about two or three minutes between stations, and even if you miss your station, being a circular line, just hop off, jump on the next train going in the other direction (they come every few minutes), and hey presto! you are back at your intended stop!
You guessed right! At Commonshare, we have quite a lot of share houses within a five minute walk of the Yamanote line, so if you are look for a share house to start your life in Tokyo, and your on a budget, you have definitely come to the right place! (just remember Commonshare, budget share house, great locations!)
With over 70 share houses in Tokyo alone, and English speaking staff, let us know your budget, where you would like to be located, and we can show you around a few share houses (normally on the same day as your enquiry) and hopefully find the perfect Tokyo share house to call your home!
Yamanote Line Stations
There are 30 stations on the Yamanote Line (outer and inner lines) and the stations are as follows:
Shinagawa ・Ōsaki ・Gotanda・Meguro
Ebisu ・Shibuya・Harajuku ・Yoyogi
Shinjuku・Shin-Ōkubo ・Takadanobaba
Mejiro・Ikebukuro ・Ōtsuka ・Sugamo
Komagome・Tabata ・Nishi-Nippori
Nippori・Uguisudani ・Ueno・Okachimachi
Akihabara・Kanda ・Tokyo・Yūrakuchō
Shimbashi・Hamamatsuchō ・Tamachi
Takanawa Gateway
Cost of transport
Living in Tokyo, the cost of getting around quickly adds up! (another reason to choose a share house life to keep your expenses down!).
The basic fare for the Yamanote Line is 140yen and the most expensive is 260yen.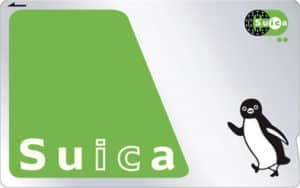 By purchasing a Suica card (a pre-paid card), you can reduce your travel costs from your share house to your school or work place.
Or even better, you can purchase a monthly set route suica card, where you decided the starting point (the nearest station to your Commonshare share house) and destination (the nearest station to your work or school), and then you are free to use as often and as many times as you like. This can actually save you quite a lot of money!
Yamanote Line Schedule
The Yamanote Line runs from 04:26 to 01:18 the next day at intervals as short as 2 minutes during peak periods and four minutes at other times.
So even if you job take you into the wee hours, choosing a Commonshare share house, on the Yamanote Line, will make your life easier getting to and from work and school.
Of course, at Commonshare, our share houses do not have curfews and you are free to come and go as you please!
Yamanote Share Houses
These are just a few examples of our Commonshare Yamanote Line Share Houses! Or you can select the link below to see all of our Commonshare Yamanote Line Share Houses!
Stay around, and have a read of some of our other Commonshare articles, introducing you to your new life in Tokyo, the ins and outs of share house living and hopefully making your stay in Tokyo as enjoyable and memorable as it can be!

Near
the
station
Move
in quickly
Low
cost
Many to choose from!!